This is an archived article and the information in the article may be outdated. Please look at the time stamp on the story to see when it was last updated.
The ongoing search for 5-year-old Aramazd Andressian Jr., who disappeared in April after a trip to Disneyland with his father, brought investigators a second time to Arroyo Park in South Pasadena on Thursday morning, but nothing was found.
The search effort came a day after the boy's mother spoke out for the first time – at a news conference where authorities revealed new details in the investigation. The boy's father, 35-year-old Aramazd Andressian Sr., was found unconscious in Arroyo Park next to his car, which had been doused in gasoline, on the same day the child was reported missing.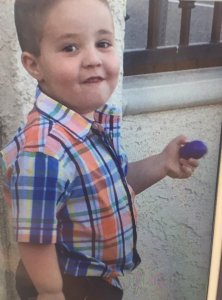 About 80 members of the Los Angeles County Sheriff's Department and South Pasadena Police Department were involved in Thursday's search operation, which began about 6 a.m. at the park at 800 Stoney Drive, a sheriff's news release stated.
Search-and-rescue personnel, scent and cadaver dogs, and a drone were used to search a 2-mile area of brush between Arroyo Park and the Arroyo Seco Golf Course for any evidence related to Andressian's disappearance, sheriff's homicide Lt. Joe Mendoza said. A recent tip prompted the search, he said.
Mendoza would not say where the tip came from but did say "it was credible based on the information we have in the investigation."
A county coroner's van could be seen at the park, but sheriff's spokeswoman Nicole Nishida said nothing was found. The search wrapped up before noon.
The same area was searched, but on a smaller scale, immediately following the boy's disappearance. Because several weeks have transpired, "different scents" may have become available, Mendoza said.
Andressian Jr.'s mother, Ana Estevez, reported him missing April 22 after her ex-husband, Andressian Sr., failed to show up for a planned custody exchange in San Marino.
That morning, Andressian Sr. was discovered passed out, having taken prescription medication, next to his gasoline-covered BMW, Mendoza said Wednesday. The father told investigators he had taken his son to the park and they were waiting for the nearby golf course to open; the next thing he knew, he was waking up in a hospital.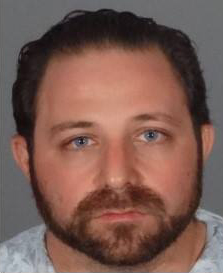 After Thursday's search, Mendoza said investigators don't believe the child was ever at the park.
The father was arrested the day he was found unconscious but was released because there was not enough information to prosecute him.
"We're not there yet. ... He's a free man and we're not surveilling him," Mendoza said Thursday morning.
Matches and a gasoline container were found inside Andressian Sr.'s car, Mendoza said.
Andressian Sr. told detectives that he had taken his son to Lake Cachuma in Santa Barbara County the previous day, but detectives have not been able to find evidence the boy was ever at the lake.
The last confirmed sighting of the child was about 1 a.m. April 21, after the boy and his father left Disneyland.
Estevez pleaded for her son's return during Wednesday's news conference – her first public appearance.
"My son's disappearance is my worst nightmare," Estevez said. "It has been 32 days, almost three hours since I last hugged my son, kissed him, or told him how much I love him. There are no words to described how devastated and heartbroken I am."
Estevez said she believes her son, who is known to family as Piqui, is missing his family and wants to come home.
Investigators are also hopeful the boy will still be found alive.
"We are still remaining optimistic until we find out otherwise," Mendoza said.
A $20,000 reward has been offered for information related to the case, and a GoFundMe page has been set up to supplement it. The page had raised more than $5,000 by Thursday morning.