This is an archived article and the information in the article may be outdated. Please look at the time stamp on the story to see when it was last updated.
Officials were engaged in a manhunt in Ventura County on Monday after an inmate walked out of a conservation camp where he was being held.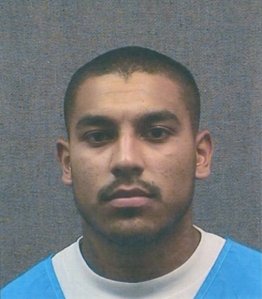 Camp staff first noticed 20-year-old Johnny Macias was missing from the Ventura Conservation Camp No. 46 near Camarillo shortly after 10 p.m. on Saturday, according to a statement from the California Department of Corrections and Rehabilitation.
He was under minimum security, officials said.
Upon discovering Macias' disappearance, staff searched the dormitory area, other buildings at the facility and skimmed the camp's perimeter but were unable to locate him.
Macias is described as a Latino man measuring around 5 feet 9 inches tall and weighing about 175 pounds. He has black hair, brown eyes, a tattoo on his right neck and was last seen wearing grey shorts and a white T-shirt. At the time he left jail, he had a mustache, officials said.
The 20-year-old was arrested in Orange County in connection with a carjacking and sentenced to three years in a correctional facility, the corrections department said. He was set to be released April 24, 2018.
Last year, in April, another inmate escaped from the same camp by cutting a hole in the fence and walked out, according to the Los Angeles Times. He was captured later the same day.
Anyone who spots Macias was urged to call 911. Those who believe they could know of his whereabouts can contact the Ventura Conservation Camp commander at 805-983-1332.