This is an archived article and the information in the article may be outdated. Please look at the time stamp on the story to see when it was last updated.
A California State Prison-Los Angeles County inmate escaped from prison after he "walked away" from the facility, officials said Sunday.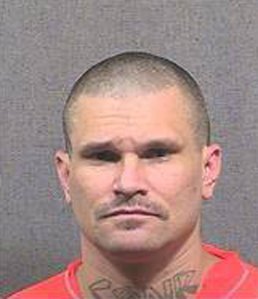 Authorities are looking for Jason Kohr,  a 36-year-old minimum-security inmate, after he was discovered missing during an institutional count at 9 p.m. Saturday.
Kohr was last seen during the prison's evening meal after an institutional count was performed at 4 p.m., according to a California Department of Corrections and Rehabilitation report.
Correctional officers were "immediately" deployed to search for Kohr and on-duty staff began searching surrounding areas for the escaped inmate as soon as he was discovered missing, officials said.
Kohr was serving a six-year prison term for second-degree burglary, vehicle theft and attempting to evade a peace officer while driving recklessly. He was set to be released next July, officials said.
Kohr was described as a white man measuring 5 feet 10 inches tall and weighing 187 pounds. He has a shaved head and hazel eyes, officials said.
Authorities urge anyone who has seen Kohr to contact law enforcement or call 911.
Anyone with information regarding Kohr's whereabouts is encouraged to contact the LAC Watch Commander at 661-792-2000, extension 5551 or 6912.