This is an archived article and the information in the article may be outdated. Please look at the time stamp on the story to see when it was last updated.
L.A. County Sheriff's detectives said Tuesday they are searching for witnesses to an altercation in a public park that led to the death of a 62-year-old Compton woman.
Patricia Davis was a regular visitor at Tragniew Park, where authorities say she died on Aug. 4 after a disagreement with a 67-year-old woman turned violent. The suspect, who remains unidentified, was detained, but detectives say they need further evidence to prosecute the case.
The two women were socializing in a group at the park around 7 p.m. when the suspect became annoyed with Davis, saying she was speaking too loudly, according to a press release from the Sheriff's Department. The disagreement soon turned physical, deputies said, with both punching each other and one being hit with a cane.
Detectives say the suspect proceeded to grab Davis, who was in a wheelchair, and threw her on the ground, where she held the victim down with her body weight and proceeded hitting her. The woman allegedly refused to get off Davis, who complained she could not breathe, until she stopped moving.
Davis was transported to a local hospital where she was pronounced dead. The 67-year-old suspect was booked at Century Regional Detention Center with murder charges but has since been released, pending further investigation.
Davis was mentally ill and required the use of a wheelchair because her low blood pressure made her physically weak, her younger sister Cathy Phillips said.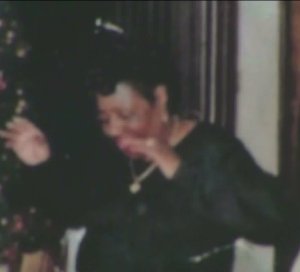 "She really wasn't strong," Phillips said. "She would stand up for a little while, but if she didn't have her wheelchair she had a cane."
Phillips said she sought assistance from public services for her sister but "just couldn't get any help" and worried about her being out alone "all the time."
L.A. County Sheriff's Lt. John Corina said both woman frequented the park often and knew each other, making it likely this was not their first argument.
"She just hangs out in that area. That's all she does," Corina said. "I wouldn't be surprised if she still goes to the park every day."
He clarified that the suspect is "transitory but not homeless" and said she has no known mental health issues.
"We don't have any history of her doing this in the past, so I don't know what made her just snap, so to say, and go off on the victim here," Corina said.
Corina said one witness has come forward but the person's version of events has yet to be corroborated.
Detectives and Davis' family are seeking assistance in identifying people who may have witnessed the incident.  If you have any information, call 323-890-5500.