This is an archived article and the information in the article may be outdated. Please look at the time stamp on the story to see when it was last updated.
A man remained on the loose Sunday after walking away from a reentry program facility in Los Angeles the previous day, officials said.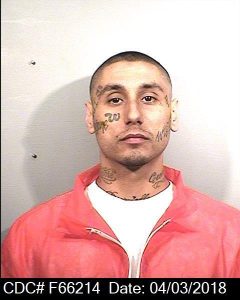 Richard T. Tarin, 30, was serving a five-year, eight-month sentence for driving under the influence of alcohol and "causing great bodily injury," according to a statement from the California Department of Corrections and Rehabilitation.
The department dispatched agents Saturday afternoon to look for Tarin, who had taken off his electronic monitoring device.
He was set to be released to parole supervision in November.
The agency said it received Tarin from Los Angeles County on Nov. 27, 2013. He was transferred from the California Men's Colony in San Luis Obispo to the Male Community Reentry Program on April 3.
According to CDCR, the program lets eligible state inmates to serve the end of their sentences in a reentry center, which offers programs to aid transition from custody to the community.
Authorities described Tarin as 5 feet 9 inches tall and weighing 178 pounds. He also appears to have several tattoos on his face in a booking photo released by CDCR.
Anyone with information was urged to contact law enforcement or call 911.