This is an archived article and the information in the article may be outdated. Please look at the time stamp on the story to see when it was last updated.
Authorities are seeking the public's help in locating an accused child sexual abuser who is believed to have fled to Mexico after recently posting bail and being released from jail.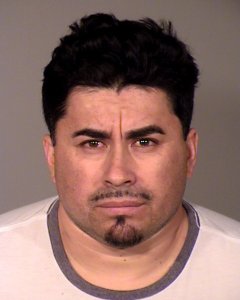 Deputies have been working to apprehend 34-year-old Jose Vaca since the summer of 2016, and he is now wanted by federal immigration agents as well, the Ventura County Sheriff's Department said in a news release issued Wednesday.
The Moorpark resident first became the subject of investigation in April 2016, after a 13-year-old girl reported continuous sexual abuse and evidence tied Vaca to the crimes, officials said.
The Ventura County District Attorney's Office issued a warrant for his arrest that June, but deputies believe he had already fled to Mexico during the investigation.
Vaca had been on the run until Jan. 1, 2018, when he turned up in Ventura County, sheriff's officials said. While the exact circumstances and location are unclear, deputies say he was arrested and booked on the outstanding $100,000 warrant.
But Vaca was released on bail after spending 25 hours at a pre-trial detention center, authorities said.
Before Vaca was released, U.S. Immigrations and Customs enforcement had issued a detainer requesting he be kept in custody. However, a federal court ruled in 2014 that detaining prisoners beyond their release date without a federal warrant constitutes violation of due process under the Fourth Amendment.
Under the federal ruling, local law enforcement agencies are still allowed to notify ICE agents of any pending release. But because of California's so-called "sanctuary state" policies instituted under SB 54, ICE was not notified of Vaca's pending release, the Sheriff's Department said.
"Although Vaca was arrested for a qualifying serious or violent offense, SB 54 requires that the arrestee has been arrested, booked and appeared before a judge prior to ICE being notified," sheriff's officials said in the news release. "In Vaca's case, he posted bail before he had appeared in court."
Sheriff's officials did not provide any information on Vaca's immigration status or why he might have been wanted by ICE.
Vaca had been ordered to appear in court on Jan. 19 but failed to show up. A $250,000 bench warrant was issued for his arrest, deputies said.
The victim is aware of Vaca's fugitive status, but she has relocated out of state and there is no current threat to her or her family, according to the Sheriff's Department.
Authorities are still working to apprehend Vaca, who investigators believe escaped to Mexico again.
A $1,000 has been attached to information that leads to an arrest and criminal complaint against the person responsible for the crimes. Anonymous tips can be submitted via 800-222-8477. The calls will not be recorded.