This is an archived article and the information in the article may be outdated. Please look at the time stamp on the story to see when it was last updated.
Authorities in Orange County are looking for additional victims of a caretaker accused of stealing close to $1 million from a now-deceased elderly man who had dementia, officials said Friday.
Ignacio Conlu Barandiaran, 35, of Long Beach, was charged on Nov. 9 and later arrested on suspicion of 18 felony counts, including caretaker theft from an elder 65 years of age or older, first-degree burglary and elder neglect. He also faces sentencing enhancements for property loss or damage over $65,000 and aggravated white collar crime over $100,000, according to an Orange County District Attorney news release.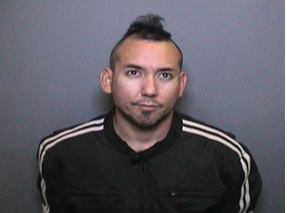 Between December 2015 and March 2017, Barandiaran allegedly took money from the then 88-year-old victim's bank account, burglarized the victim's home, and used the victim's credit cards to make purchases. He allegedly spent the victim's money on personal purchases that included vehicles and drugs, officials said.
Barandiaran also allegedly attempted to sell the victim's Mission Viejo home and tried to take out a reverse mortgage on the home without the victim's knowledge, officials said.
He also allegedly made the victim sign over his power of attorney. Medical experts later determined that the victim's health prevented him from knowing what he was signing or doing, officials said.
Banks affiliated with the victim's accounts contacted adult protective services with concerns over the alleged fraudulent activity, Senior Deputy District Attorney Marc Labreche of the Major Fraud Unit said.
Labreche believes that there are potentially more victims out there based on his experiences in dealing with similar cases in the past.
Officials say that the case is still under investigation.
Anyone with information or who believe they have been the victim of the accused can call the OCDA Supervising Investigator Damon Tucker at 714-648-3615.