This is an archived article and the information in the article may be outdated. Please look at the time stamp on the story to see when it was last updated.
Orange County authorities said they used Blaze Bernstein's Snapchat account to help identify the suspect arrested in connection with the slaying of the Ivy League college student, but authorities have not revealed details about a possible motive in the case.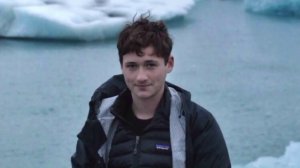 Authorities on Friday arrested Bernstein's former high school classmate Samuel Lincoln Woodward.
Bernstein, 19, was reported missing Jan. 3 by his family, who became concerned after he didn't show up for a dental appointment and they found his wallet and glasses in his room. He was on winter break from the University of Pennsylvania and visiting his parents in Lake Forest when he disappeared.
Detectives used Bernstein's Snapchat account to identify a friend who had picked him up the night before, said Orange County Undersheriff Don Barnes. That friend told investigators that he had left Bernstein after he walked off by himself in Borrego Park, Barnes said.
Read the full story on LATimes.com.