This is an archived article and the information in the article may be outdated. Please look at the time stamp on the story to see when it was last updated.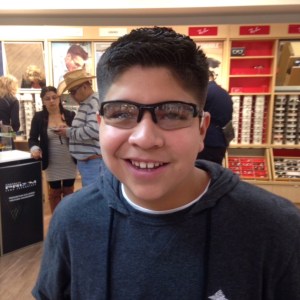 A coroner's autopsy found no evidence of trauma on the body of a 12-year-old boy who died after his parents said he was stomped on by another student at a Colton elementary school.
The San Bernardino County coroner's office's finding in the case of Dominick Gallegos was posted online Thursday, when the autopsy was completed.
"Preliminary autopsy findings indicate an enlarged (hypertrophic) heart and evidence of early congestive cardiac failure," the coroner's brief statement read.
Gallegos died Tuesday after being taken to Arrowhead Regional Medical Center from Ulysses S. Grant Elementary School in Colton.
He collapsed after playing soccer, and the boy's parents told KTLA their son's friends reported a boy known for bullying had stomped on the Dominick's chest.
He was declared dead about an hour after he collapsed, the coroner's statement indicates.
Police said Wednesday they had ruled out the possibility of an assault but were waiting for the autopsy results.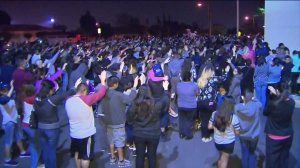 The boy's father, Joel Gallegos, told KTLA that students told him Dominick slipped when he went to pick up a soccer ball and another student stomped on his son's chest twice and Dominick lost consciousness.
Gallegos and the boy's mother both said their son had no health problems.
Hundreds of people turned out for a vigil at the school on Wednesday night.