This is an archived article and the information in the article may be outdated. Please look at the time stamp on the story to see when it was last updated.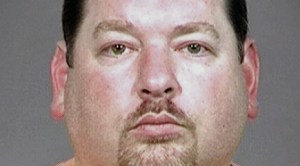 RIVERSIDE, Calif. (KTLA) — An Arizona man who admitted traveling to Southern California twice to have sex with a 14-year old boy he met on the Internet was sentenced to 12 years in federal prison.
According to court documents, Michael Killala, 43, met the boy on the Internet in 2011, when the victim was 14 and living in Corona, California.
Killala visited the boy in December 2011, when they had a sexual encounter.
In January 2012, Killala again visited the boy, this time taking him to a hotel in Ontario, California, where he gave the victim vodka before having sex with him.
Killala was arrested as he was checking out of the hotel.
A search of Killala's mobile phone revealed more than 3,000 text messages between Killala and the boy, as well as Killala's relationship with another teenage boy who exchanged sexually explicit photographs with Killala.
Among the images in his possession, Killala possessed two images depicting one of his illicit sexual encounters with the 14-year-old victim.
The victim's mother spoke during today's sentencing hearing, stating that Killala "preyed on our son for his own perverse sexual gratification."
The woman said that her son was "severely traumatized," and that he suffered from debilitating anxiety, flashbacks, overwhelming shame, anger, loss of sleep, nightmares, severe depression and fear that Killala was going to kill him.
Based on evidence obtained during their investigation, detectives and agents in Los Angeles and Arizona believe Killala may have had access to other minors.
Anyone with information about the case is urged to contact the FBI or local law enforcement. In California.  The FBI may be contacted toll free at (888) 226-8443.
In Arizona, anyone with information is urged to use the following contact number:  (602) 534-3200.