This is an archived article and the information in the article may be outdated. Please look at the time stamp on the story to see when it was last updated.
An man is behind bars on suspicion of attacking a woman at an Azusa park and trying to sexually assault her before she was able to fend him off with the help of two good Samaritans, authorities said.
Juan Cucul-Caal, 20, of Azusa, is being held in lieu of $100,000 bail, Los Angeles County booking records show.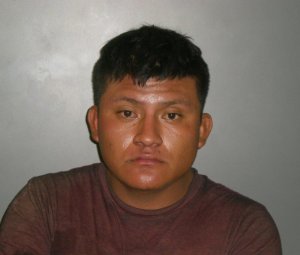 He was arrested Wednesday in connection with Monday's attack at Gladstone Park, 400 S. Azusa Ave., according to Azusa Police Department officials and booking records.
The victim, a woman in her late-teens or early 20s, was walking near the park when she was attacked, Azusa police Sgt. Erin Coulter said.
"A male approached her from behind and forced her to a secluded area," Azusa police said in a written statement. "During the attack, the suspect knocked the victim to the ground and attempted to sexually assault her."
The woman was able to fend off the attacker, with the help of two passers-by who helped to scare the man away, Coulter said.
Investigators identified Cucul-Caal as a suspect in the crime and arrested him two days later. He was booked on suspicion of kidnapping an attempted sexual assault.
He was scheduled to make his initial court appearance Friday, however, an update on his court case was available Friday evening due to technical issues affecting Los Angeles County Superior Court records.
Police described him as a Guatemalan national who is in the U.S. illegally.
Anyone with information is urged to contact Azusa police at 626-812-3200. Tips may also be submitted anonymously to L.A. Regional Crime Stoppers at 800-222-8477.