This is an archived article and the information in the article may be outdated. Please look at the time stamp on the story to see when it was last updated.
A father has been arrested in connection with the death of his 18-month-old son, who was found fatally stabbed inside a Ventura home early Friday, police said.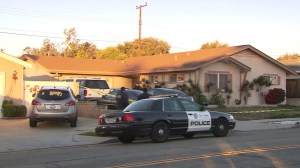 Adrian Navarrete-Gonzalez, 28, had called 911 around 1:45 a.m. to report that his son had died at a home in the 400 block of Crocker Avenue (map), according to officials.
Upon arrival, responding officers found Jacob Navarrete on a bed with an apparent stab wound to the chest.
He was pronounced dead at the scene by fire department and paramedic personnel.
 Navarrete-Gonzalez suffered two stab wounds to his upper torso. He underwent surgery at Ventura County Medical Center and was expected to survive, police said.
He was later arrested on suspicion of homicide, a Friday afternoon news release from Ventura police said.
Navarrete-Gonzalez was not expected to be discharged for some time and would remain in police custody while he continued treatment at the hospital.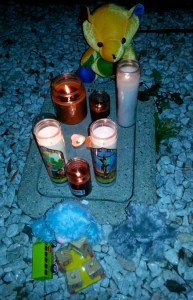 He would be booked into the Ventura County Jail upon release from the hospital, the release stated.
Ventura police Cpl. Anthony Snow with the Ventura Police Department earlier said that it was not known if the father's injuries were self-inflicted, and he was considered a possible suspect.
A different family lived in each of the bedrooms at the home where the baby was found dead, and eight to 10 people were believed to reside there.
The families were being interviewed and were cooperating, Schindler said.
The boy's mother and father were separated. She was not believed to have been at the home at the time of the incident.
Investigators were following up on leads and were working with the Ventura County District Attorney's Office to pursue homicide charges against Navarrete-Gonzalez.
More videos: