This is an archived article and the information in the article may be outdated. Please look at the time stamp on the story to see when it was last updated.
One week after a baby was found abandoned at a Walmart in Lakewood, authorities on Monday asked for the public's help in locating a "person of interest" in the case.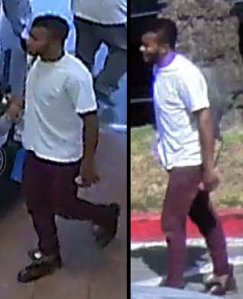 A shopper alerted an employee after discovering the baby alone inside the men's restroom at the store, which is located at 2770 E. Carson St., last Monday around 11:45 a.m., according to a news release from the Los Angeles County Sheriff's Department.
The young boy was found on the tile floor next to a toilet, in a stall that had been locked because it was undergoing repairs, Lt. Todd Deeds said.
He wasn't wrapped in a blanket, there was no carrier and the child was left "pretty exposed," Deeds added.
The boy is safe and being well cared for, though investigators still don't know who he is, or the identities of his parents or guardians condition, the lieutenant said.
The Sheriff's Department didn't release a photo of the child, but described him as African-American, approximately 12 to 15 months old and weighing about 20 pounds, authorities said. He has black hair and brown eyes.
The baby was not reported missing, nor has a possible suspect been named. However, through the process of elimination and after examining hours of video, detectives were able to identify a person of interest, Deeds told reporters at an afternoon news conference.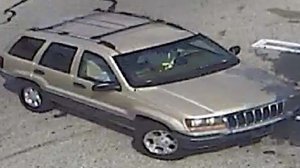 Investigators noted the individual — a male of undetermined age — displayed what Deeds described as unusual behavior: he parked as far away from the store as possible, went into the Walmart and headed directly to the bathroom; then, about two minutes later, he was seen leaving the store and walking quickly back to his SUV.
"He may have a perfectly valid reason why his backpack looked full when he walked in and why it didn't look full when he walked out, and why he parked so far away. We don't know," Deeds said. "He may have a valid reason as to why he did what he did, or his actions, but we need to talk to him. We need to find out firsthand."
He explained that the footage also failed to show anyone holding or carrying a small child into the men's restroom, leading them to believe the boy was possibly concealed somehow.
"We believe that that person could possibly had that baby in the backpack," Deeds said.
The lieutenant added that it took a week to release the information because they wanted to ensure it was correct. He noted there simply wasn't enough information to name the individual as a suspect.
The person of interest was seen driving what appeared to be a beige or gold 2000-2001 Jeep Grand Cherokee Laredo, according to the release. It had no license plates.
Deeds implored anyone with information to come forward.
"We do absolutely need the public's help in trying to identify this person or this child," he said.
Tips can be left by contacting the sheriff's Special Victims Bureau by calling 877-710-5273 or emailing specialvictimsbureau@lasd.org.
Additionally, those who want to provide information anonymously can do so by dialing "Crime Stoppers" at 800-222-8477, or through the website http://lacrimestoppers.org.