This is an archived article and the information in the article may be outdated. Please look at the time stamp on the story to see when it was last updated.
A 3-year-old boy died and his mother was injured in a stabbing inside their Fontana home on Thursday afternoon, police said.
The stabbing was first reported about 5:40 p.m. in a residential neighborhood in the 11700 block of Belmonte Road, Fontana Police Department Officer Rich Guerrero said.
Family members had discovered the victims with multiple stab wounds and immediately called police, Guerrero said.
Both victims were taken to the hospital, where the child died and his mother was listed in critical condition, officials said.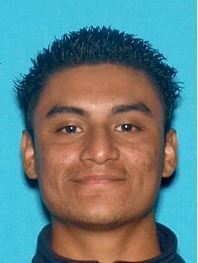 A 20-year-old man appeared at the home after officers responded, and he was subsequently taken into custody as a suspect.
Police identified him as Saul Franco, but did not say what — if any — relationship he had to the victims.
Investigators had yet to determine a motive.
"We hope in any investigation we could determine a motive, but what possibly could cause a motive to stab a child?" Guerrero asked. "It's beyond me."
However, the officer added that it's believed to be an isolated incident.
Further details were not available as the investigation remained in its early stages.