This is an archived article and the information in the article may be outdated. Please look at the time stamp on the story to see when it was last updated.
A man robbed a bank branch in Solvang on Thursday, officials said.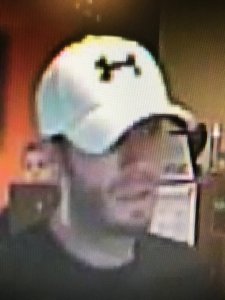 The crime took place about 11:40 a.m. at Rabobank, 1571 Mission Drive, the Santa Barbara County Sheriff's Office said in a written statement.
A man entered the bank and handed a teller a note demanding cash, officials said. He obtained an "undisclosed amount" of money and was last seen heading north on 4th Street, according to the Sheriff's Office.
Nearby Solvang Elementary School was placed on lockdown as a precaution while deputies searched for the robber.
Deputies used a helicopter and several K-9s in the search for the suspect, but he was not found.
Officials described the robber as a white man in his 30s, about 5 feet 8 inches tall, of thin to medium build, with green or blue eyes. He wore a black long-sleeve shirt with a picture of an alien and writing on the sleeves, white pants and a baseball cap with a black "Under Armour" logo on the front.
Anyone with information was urged to contact Santa Barbara sheriff's officials at 805-683-2724. Tips may also be submitted to the department's anonymous tip line at 805-681-4171, or online at sbsheriff.org/home/anonymous-tip.