Prosecutors filed a murder case Friday against a Bellflower man accused of shooting another man to death in Inglewood in September, authorities said.
Lancelot Joshua Wilbur, 38, of Bellflower, is accused in the Sept. 27 killing of 23-year-old Adrian Dewayne Johnson of Inglewood in the 100 block of North Ash Street, according to Inglewood Police Department officials and Los Angeles County booking records.
He was arrested by a task force on Wednesday, Inglewood police said in a written statement. The county District Attorney's Office filed murder and other related charges against him on Friday.
"At approximately 1:53 a.m., the victim in this case, Adrian Johnson, was shot and killed in the yard of a home," according to the police statement.
An autopsy found Johnson died from a gunshot wound to the chest, L.A. County Department of Medical Examiner records show.
"A homicide investigation was started immediately and has been active since that time," the statement said. "As a result of that investigation, homicide detectives identified a suspect believed responsible for murdering the victim."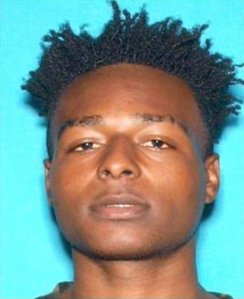 A motive for the killing was not available Friday.
Bail for Wilburn was set at $2 million pending legal proceedings in Los Angeles County Superior Court.
Anyone with information can contact Inglewood Police Department at 310-412-5246, or the department's anonymous tip line at 888-412-7463.