This is an archived article and the information in the article may be outdated. Please look at the time stamp on the story to see when it was last updated.
Beverly Hills police said Tuesday the department has open investigations into movie mogul Harvey Weinstein and filmmaker James Toback after recently receiving allegations that they committed sexual assaults.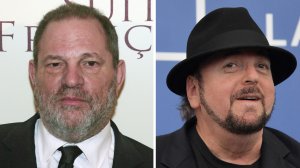 In a statement released Tuesday evening, police did not provide details of the investigations but urged anyone who believes he or she was a victim to come forward.
Weinstein is already under investigation in Los Angeles, New York and London. Toback has been accused by more 200 women of sexual harassment and abuse, according to a Times tally.
Weinstein's representative denied allegation of criminal behavior. Toback has also denied any wrongdoing.
Read the full story on LATimes.com.