This is an archived article and the information in the article may be outdated. Please look at the time stamp on the story to see when it was last updated.
BEVERLY HILLS, Calif. (KTLA) — Police in Beverly Hills have released new surveillance video of a vehicle wanted in a violent road rage incident involving a cyclist.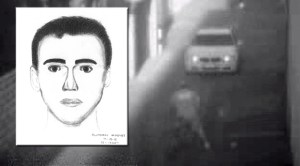 It happened on April 3 in an alley in the 9000 block of Wilshire Boulevard, between Wetherly and Almont drives.
Investigators say that the bicyclist punched the driver of the BMW in the face after the two argued.
The driver then followed the cyclist into the alley and rammed him, pinning the man against a metal trash bin.
Surveillance video shows the victim, who is reported to be okay, holding onto the driver's side door as the car tries to back away. The driver fled the scene.
Police are looking for a white BMW 328i, possible a 2008 or later model. It most likely has minor front end damage.