This is an archived article and the information in the article may be outdated. Please look at the time stamp on the story to see when it was last updated.
Police arrested a Claremont woman on suspicion of murder Saturday after they say she intentionally struck and killed a bicyclist with her station wagon.
Sandra Wickstead, 61, was arrested following the 11:35 a.m. in the 1900 block of Mills Avenue, Claremont Police Department Lt. Eric Huizar said in a written statement.
"Based on the investigation, it was determined that the driver intended to strike the bicyclist," Huizar said.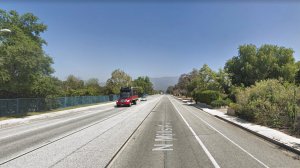 Wickstead was at the wheel of a 1996 Mercury Tracer station wagon when she struck the victim, he said.
Leslie Pray, 54, of Claremont died at the scene, Huizar said. Wickstead was taken to a hospital for treatment of injuries.
The investigation is ongoing. Huizar said there was no indication the two women knew one another prior to the collision.
"The Police Department is seeking witnesses who observed the driving behavior of the driver before being involved in the fatal collision," Huizar added.
Mills Avenue was closed between Baseline Road and Chaparral Drive well into the afternoon as police conducted an investigation.
Wickstead's bail was set at $2 million pending her initial court appearance, police said.
Anyone with information is asked to contact Claremont police at 909-399-5411.