This is an archived article and the information in the article may be outdated. Please look at the time stamp on the story to see when it was last updated.
An alleged DUI driver was arrested after a bicyclist was struck and killed in a hit-and-run collision in Huntington Beach late Wednesday, according to police.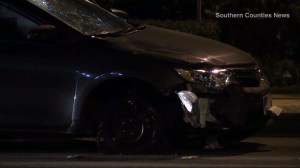 The collision occurred just before 11 p.m. near the intersection of Edwards Avenue and Ellis Street (map), Huntington Beach Police Department Sgt. Julio Mendez said.
A 2012 Toyota Camry and the bicyclist were both headed southbound when the bicyclist was struck by the sedan, police said.
The cyclist, who had been riding in a bike lane, was left in the roadway, according to police.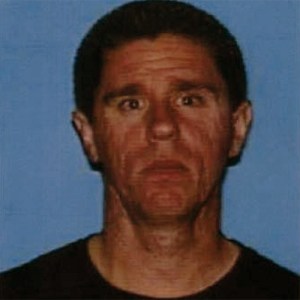 Matthew Liechty, 37, was pronounced dead at the scene. Liechty was a former employee of the Orange County Sheriff's Department, according to the O.C. Register.
Responding officers were told by a witness that the vehicle had fled the scene. The car's front tire was found in the street.
About a mile away, officers tracked down a car with damage consistent with a recent collision. They arrested the driver, identified as 29-year-old Antonio Magdaleno Jr. of Oxnard.
He was arrested on suspicion of driving under the influence and felony hit-and-run leading to death, according to Mendez.
Magdaleno was uninjured, police said.
Anyone with information was asked to call police Accident Investigator Tai Huynh at 714-536-5670 or Accident Investigator Robert Barr at 714-536-5666.
During non-business hours or on weekends, calls should be directed to 714-960-8825. Anyone wishing to remain anonymous should call Crime Stoppers at 855-847-6227. Tipsters may also contact Crime Stoppers by texting to phone number 274637, beginning the message with "OCCS."
KTLA's Melissa Pamer and Crystal Garcia contributed to this report.