This is an archived article and the information in the article may be outdated. Please look at the time stamp on the story to see when it was last updated.
A 4-year-old boy was safe Thursday after his attempted kidnapping was thwarted by his quick-thinking big brother and a Good Samaritan who was at the right place at the right time.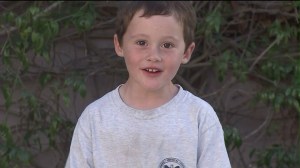 Grady and his 6-year-old brother, Brendan, were walking home from school with their nanny in Westchester when a man approached them on the street, family members said.
Witness said the man was raving about being a CIA spy and then suddenly punched the nanny in the face, grabbed Grady and took off running, yelling that the boy was his.
Grady's brother screamed and ran home to get his father.
"He ran home and said, 'Someone stole Grady,'" father Tom O'Brien said.
"All those thoughts were going through my head that I didn't want to think about, like never seeing my son again," a tearful O'Brien said.
At the same time, a man working at a nearby restaurant heard Brendan's screams and ran after the man who took Grady.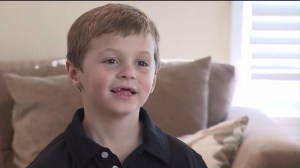 Jesus Delgado was able to catch up with the man and snatched the boy out of his arms. The man was later arrested.
"If I could say thank you, I would… because it could be a really different situation," O'Brien said.
On Thursday night, O'Brien got the chance to thank Delgado in person. The grateful father also gave Delgado a check to help with medical expenses for the hero's own 4-year-old daughter who has heart problems.