This is an archived article and the information in the article may be outdated. Please look at the time stamp on the story to see when it was last updated.
Police are searching for a hit-and-run driver in a big rig who struck and killed a 69-year-old grandmother who was standing outside her parked motor home in Boyle Heights Thursday night.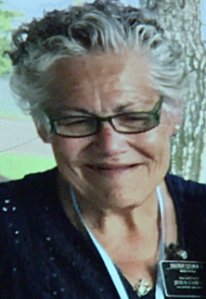 The incident occurred about 9:30 p.m. in the 3700 block of Union Pacific Avenue, a Los Angeles Police Department news release stated.
The victim, 69-year-old Cynthia Szukala, was out looking for her cats when she was struck by the 18-wheel big rig, her daughter Aileen Kemper said.
A good Samaritan tried to assist Szukala but it was already too late, Kemper said.
Szukala suffered severe injuries in the crash and was pronounced dead at the scene by paramedics, according to the LAPD.
"I was in shock. Disbelief that that was my mom," said Kemper, who had to let her own kids know their grandmother had died.
The driver of the big rig fled the scene without rendering aid of any kind or calling police, according to the news release.
No description of the driver or the big rig were immediately available.
Kemper said her mother loved her cats, but also had lots of friends.
"My mom's a loving person. … She loves talking to everybody. …. She makes friends so easy," said Kemper.
Anyone with information about the crash or the driver can call LAPD Central traffic division detectives at 213-833-3713 or Detective Juan Campos at 213-486-0755.