This is an archived article and the information in the article may be outdated. Please look at the time stamp on the story to see when it was last updated.
California lawmakers are poised to pass legislation that could dramatically affect bills for millions of residential customers of Southern California Edison Co. and other state-regulated utilities.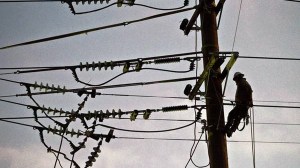 People living in temperate climates along the coast would probably see higher bills. Those in torrid regions — the San Joaquin Valley, the Inland Empire and the Mojave Desert — would get some rate relief.
Exactly how much rates would change would be left to the Public Utilities Commission after it conducts a detailed, technical investigation. Additionally, the PUC would have the authority to charge all ratepayers a fixed monthly fee of up to $10 each.
The legislation also would authorize the PUC to rewrite rules for solar power users selling excess power back to the grid and to require utilities to generate even more electricity from wind, solar and other renewable sources. The state now requires utilities to get 33% of their power from renewable sources by 2020.
Click here to read the full story on LA Times.com.