This is an archived article and the information in the article may be outdated. Please look at the time stamp on the story to see when it was last updated.
Blaze Pizza is celebrating the arrival of new L.A. Lakers player LeBron James by throwing a "pizza party" in the Los Angeles area on Tuesday, complete with -- of course -- free pizza.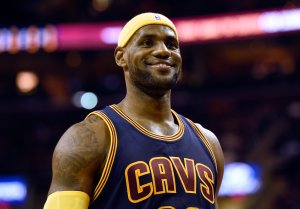 "Let's welcome #LAbron to LA the only way we know how!" a post on Blaze Pizza's Facebook page announcing the promotion stated.
Under the deal, guests who visit dozens of participating locations from 2 p.m. to 5 p.m. on Tuesday can get one free build-your-own pizza, according to restaurant chain's website.
The star NBA player hinted he might visit the chain's Culver City location, but by the end of the deal at 5 p.m., he never showed.
Haven't been to a pizza party in a minute 🤔 Culver City? 👀🍕 https://t.co/1QxgALyekK

— LeBron James (@KingJames) July 9, 2018
A high-rise upgrade wasn't included in the giveaway, which is also only good for dine-in customers and not available for online, app or delivery orders.
According to the Blaze Pizza website, the offer was good at nearly 50 locations throughout Southern California, including some restaurants in San Bernardino, Riverside and Orange counties. (The full list of participating locations can be found here.)
James is one of the original investors of the restaurant chain, which opened in 2012 and has its headquarters in Pasadena.
The NBA superstar recently signed a four-year, $154 million contract to play for the Lakers.
Throwin' it back to the last time @KingJames worked in LA. Happy to have you back, King! #TBT #LAbron pic.twitter.com/yBfiR87jNY

— Blaze Pizza (@BlazePizza) July 5, 2018