This is an archived article and the information in the article may be outdated. Please look at the time stamp on the story to see when it was last updated.
A couple and their two daughters are dead after a fire at a home in Bloomington on Wednesday morning, and investigators are treating the charred house as a crime scene, authorities said.
The blaze was reported shortly after 7:30 a.m. in the 17900 block of Santa Ana Avenue, according to the San Bernardino County Fire Department. The husband and wife have been identified by family and friends as Eric and Karina Gonzalez and their daughters are Wendy and Priscilla. They also have a teenage son who lives in Bakersfield and was not there at the time of the fire, family and friends said.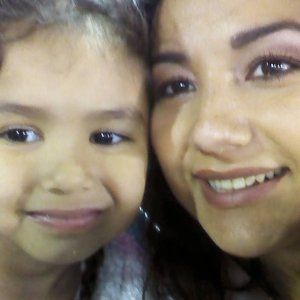 The fire is being labelled suspicious and a criminal investigation has been opened, authorities said.
Firefighters arrived to heavy smoke coming from the single-story, single-family home, and neighbors said there were people inside. When the firefighters entered the home, they found a woman unresponsive and worked to save her — performing "advanced cardiac life support" and transporting her to a hospital — but she died, according to Fire Department spokesman Eric Sherwin. That woman is believed to be Karina Gonzalez, according to family and friends.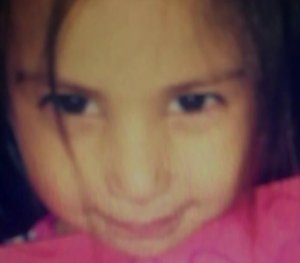 A man and the first child, who was between 5 and 10 years old, were found deceased farther into the home, Sherwin said. A second child was found in the burned home later in the morning, Sherwin said.  They are believed to be Eric, Wendy and Priscilla Gonzalez.
A neighbor told KTLA she could see Karina with some smoke debris and blood on her as she was taken for medical treatment.
"It looked like she had possible black smoke on her head, her forehead," Patsy Lara said. "And she had some blood on her face and she was just lifeless. It's just so tragic."
Neighbors and relatives said the family lived in the home for some 15 years. The woman's brother, Manuel Salinas, told KTLA his sister Karina Gonzalez was a hard-working mother.
"She was a nice person, she was motivated," Salinas said. "She had her two kid, she used to work a lot."
Friends at the scene described Eric Gonzalez as a family man.
"He was a good dad. He was a good person — so was she," said Luie Alatorre, a family friend.
The blaze was knocked down in about 20 minutes.
The Sheriff's Department Arson/Bomb Detail and Fire Department arson investigators responded to the "crime scene," Sherwin said.
Neighbors initially told first responders that there were two children inside the home, but that turned out to be incorrect, he said. On scene, that information was later updated to include four victims.
The home that burned is a block from Bloomington High School. Aerial video from Sky5 showed two holes were cut into the roof of the home during the firefight.
KTLA's Jennifer Thang contributed to this report.
Bloomington(Update): Total of 3 victims, one of whom was transported to local hospital, with fatal injuries. 2 adults; one child.

— SB County Fire (@SBCOUNTYFIRE) August 23, 2017