This is an archived article and the information in the article may be outdated. Please look at the time stamp on the story to see when it was last updated.
A 40-year-old Bloomington man was arrested on suspicion of possessing 13 kilograms of cocaine with a street value of $325,000 after he consented to a search of his vehicle, Glendale police said Wednesday.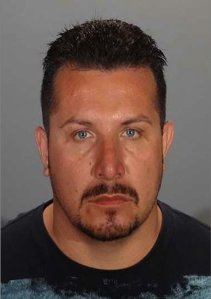 Nelson Rodriguez was arrested after Glendale police officers conducted an investigative stop around 3:30 p.m. Sunday on York Boulevard in Eagle Rock, said Tahnee Lightfoot, a Glendale police spokeswoman.
Rodriguez did not have a driver's license and claimed he had lost it, according to the Glendale Police Department.
He consented to a vehicle search and authorities found a black duffel bag in the trunk with the cocaine, according to the Police Department, which released a photo of the 13 bricks.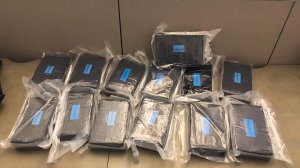 A Mexican passport was also found in Rodriguez's name in the glove box, which contained $1,400 in cash, authorities said.
No information was provided on why the stop was conducted.
Rodriguez was arrested on suspicion of possession of drugs for sale and transportation of a controlled substance.
Glendale detectives believe the drugs are tied to an organization in operation between Southern California and the central U.S.
The case remains under investigation.