This is an archived article and the information in the article may be outdated. Please look at the time stamp on the story to see when it was last updated.
A body was found on Thursday along the same piece of San Pedro coast where a missing woman was last seen nearly a week ago, police said.
The corpse was recovered from the near 1800 block of Paseo Del Mar, just south of White Point Park, around 7:45 a.m., according to Los Angeles Police Officer Norma Eisenman.
The body has not yet been positively identified, but the location is where a 26-year-old woman was last seen on the shoreline trail between White Point and the Trump National Golf Club in Rancho Palos Verdes. Video from Wednesday afternoon showed a dive team searching the waters in the area.
Haley Downen vanished after she was seen there around 5:15 p.m. last Friday, June 23. After searching the area last week, police found some of her personal items.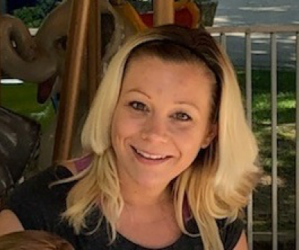 Investigators had previously said there weren't any signs of foul play, but they also couldn't rule it out.
Downen is described as a white woman with blonde hair, green eyes and a tattoo on her left leg. She has a small build, measuring about 5 feet 2 inches tall and weighing around 138 pounds, police said.
Authorities are continuing to investigate her disappearance, as well as the body found Thursday morning.
Anyone with information on Downen's whereabouts can contact police at 310-726-7700, or at 877-527-3247 after business hours and on weekends. Anonymous tips can be submitted via 800-222-8477 or LACrimeStoppers.org.