This is an archived article and the information in the article may be outdated. Please look at the time stamp on the story to see when it was last updated.
The body of an adult woman was found Monday afternoon as rescue crews were combing Topanga State Park for a 26-year-old missing hiker, officials said.
The body, which matched the description of the missing woman, was found about 20 yards off a trail near Trippet Ranch hiking area, according to the Los Angeles Police Department.
Search teams had been combing through popular hiking area from ground and air in the effort to find missing woman Maggie Dykshorn, whose car was located not far from the body in the trailhead parking lot, officials said.
Authorities had not identified the deceased woman, and a death investigation was underway. Preliminary investigation indicated there were no signs of foul play or trauma, and the victim may have suffered a medical condition, possibly related to heat, detectives said.
Another person hiking in the park on Monday, Ragnar Olsson, said the grisly discovery was a bit frightening.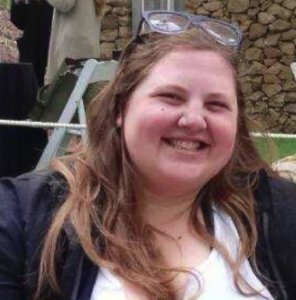 "It's kind of scary, because we don't know what happened exactly," he said. "The trail itself isn't very technical, so to speak."
Dykshorn was reported missing Monday morning after she failed to return home from a hike on Sunday, according to police and her family.
The 26-year-old, an L.A. area resident, was last seen when she dropped her boyfriend off at work Sunday morning. She was supposed to pick him up that night, but she never turned up.
The last photo she posted to social media, around 2:30 p.m. Sunday, is believed to have been taken at an overlook in the Trippet Ranch area, family said.
Loved ones in Iowa, where Dykshorn is originally from, told KTLA they were concerned about her wellbeing.
Correction: A previous version of this post misidentified when Dykshorn was reported missing.