This is an archived article and the information in the article may be outdated. Please look at the time stamp on the story to see when it was last updated.
The body found along the shoreline in Big Bear Lake has been identified as missing Irvine woman Lisa Ann Cimbaluk, officials confirmed Friday.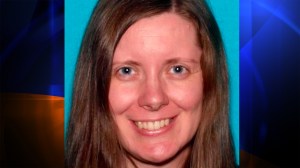 Cimbaluk was reported missing to the Irvine Police Department on Dec. 30, one day after she was last seen at her parent's home in Irvine, according to a new release from the San Bernardino County Sheriff's Office.
Cimbaluk's snow-covered vehicle was found parked at a trailhead in the Fawnskin area, on the north side of Big Bear Lake, on Jan. 4.
A woman's body was discovered in the lake along the south shoreline Thursday morning, which the San Bernardino County coroner positively identified as Cimbaluk, according to the news release.
Examinations would be conducted in order to determine the cause of death, the Sheriff's Department stated.
Foul play was not suspected in Cimbaluk's disappearance, according to Irvine police.