This is an archived article and the information in the article may be outdated. Please look at the time stamp on the story to see when it was last updated.
A man was found dead in Northeast Antelope Valley on Sunday, and a truck discovered at the scene is linked to the suspect sought in a recent triple homicide near Palmdale, authorities said.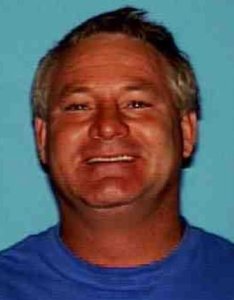 The man's body was found near the intersection of 250th Street East and Avenue G about 3:45 p.m., according to a news release from the Los Angeles County Sheriff's Department.
Authorities have not identified the deceased individual, but the Sheriff's Department confirmed a truck found at the location had the same license plates as the Toyota pickup linked to James "Todd" Brown, the suspect in the slaying of three Palmdale-area family members last month.
The Los Angeles Times reported the body was found in the truck
The department had issued a murder warrant for Brown on Jan. 24. He is suspected of killing a married couple and an adult son after a dispute apparently escalated, authorities said.
Richard Gardner II, 78, Pepper Gardner, 56, and Richard Gardner III, 52, were found stabbed, suffocated and bludgeoned in a home on West Avenue N-12 on Jan. 13, according to the Sheriff's Department. Three dogs were also found dead inside the residence.
Brown, described as a friend of the Gardner family, had lived in a rented trailer on the their property for about two years. He disappeared after the killings.
He was believed to be driving a 2002 Toyota pickup with license plate No. 42198C1.
KTLA's Meghan McMonigle contributed to this story