This is an archived article and the information in the article may be outdated. Please look at the time stamp on the story to see when it was last updated.
An investigation was underway after a body was found on a sidewalk in Harbor City Friday.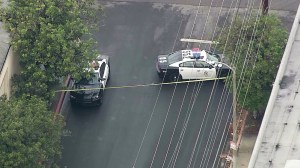 The discovery was made at about 7 a.m. in the 1300 block of 259th Street, according to Eric Scott of the Los Angeles Fire Department.
Authorities cordoned off the block during the investigation, but found nothing suspicious, according to Sgt. Albert Gonzalez of the Los Angeles Police Department.
However, the coroner will make the final call as to cause of death, Gonzalez said.