This is an archived article and the information in the article may be outdated. Please look at the time stamp on the story to see when it was last updated.
The body of a 5-year-old San Gabriel Valley boy who was reported missing in April was found in the area of a lake in Santa Barbara County Friday, the same day as his father's extradition from Las Vegas following his arrest there, Los Angeles County Sheriff's Department officials announced.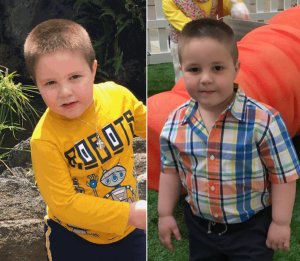 Aramazd "Piqui" Andressian Jr.'s remains were found after several previous searches in and around Lake Cachuma, a mountainous area about 15 miles northwest of the city of Santa Barbara.
Homicide detectives returned to the area Friday "based on additional leads" and discovered the boy's body, according to a sheriff's department news release issued Saturday.
No further details about the discovery are expected to be released Saturday.
The boy's mother reported her son missing when the boy and his father didn't arrive for a custody exchange in San Marino in April.
About that same time, Aramazd Andressian Sr., 35, was discovered unresponsive next to his BMW in South Pasadena's Arroyo Park.
The car was doused in gasoline and Andressian Sr. had taken prescription drugs, according to sheriff's investigators.
After a brief hospitalization, Andressian Sr. gave convoluted and contradictory statements to investigators on the whereabouts of his son and was arrested on suspicion of child endangerment and child abduction. He was later released because of lack of evidence.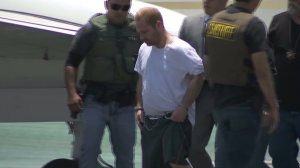 Andressian Sr. was arrested again on June 23 in Las Vegas, where he apparently fled shortly after being released from custody. Investigators said he was considered a flight risk and the Los Angeles County District Attorney's Office had filed a "no-body murder charge" against the suspect.
During an appearance in a Las Vegas courtroom Tuesday, Andressian laughed and joked with the judge.  He arrived at the Long Beach Airport midday Friday after being extradited.
Andressian Sr. is expected to be arraigned Monday at the Los Angeles County Superior Court.
He faces a possible maximum sentence of 25 years to life in state prison if convicted.
His attorney, Ambrosio Rodriguez, met with Andressian Sr. in jail on Saturday and later released a statement saying, "This is a sad and solemn day for the Andressian family, one they all hoped would never come … The family mourns the death of Ara, Jr. and are in seclusion grieving."
Earlier, before the child's body was found, Rodriguez released a statement saying the arrest of his client was "a perfect example of mob mentality and rush to judgment by the sheriff's department."
Daniel A. Nardoni, who had previously represented Andressian Sr., on Saturday said he was no longer involved in the case and offered condolences to the boy's family following the discovery of the remains.
"Words are inadequate to express the sadness that I feel upon learning of today's heartbreaking news," Nardoni said in a statement. "I hope that your beautiful memories of little Ara bring you some comfort and peace.  My prayers are with you during this very difficult time."
Andressian Sr. and the boy's mother, Ana Estevez, were sharing custody as they went through a divorce. She last saw her son in person on April 15, when she took him to Baldwin Park Police Department to hand him over to his namesake father.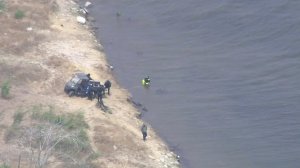 Estevez saw her son on video during an April 18 Skype call, but a scheduled April 20 Skype call didn't occur. The following day, the father took his son to Disneyland. They left the Anaheim park after midnight, and apparently at some point traveled to Lake Cachuma the following day. Detectives repeatedly searched that area but had previously found no evidence that the boy was there.
Reached by text Saturday, Estevez responded with three broken heart emojis. She added that her son "always" captured people's hearts.
South Pasadena police and the Los Angeles County Sheriff''s Department's Homicide Division had been working the case together.
In a tweet Saturday, the South Pasadena Police Department said they were "heartbroken" with the news of Aramazd Andressian Jr.'s body being found.
"Our staff assisted @LASDHQ investigation everyday with the prayers Aramazd Jr. would be found safe," the tweet said.
@SoPasPD is heartbroken with this news. Our staff assisted @LASDHQ investigation everyday with the prayers Aramazd Jr. would be found safe. https://t.co/WZzvusQ503

— South Pasadena PD (@southpaspd) July 1, 2017
KTLA's Mary Beth McDade and CNN Wire contributed to this story.