This is an archived article and the information in the article may be outdated. Please look at the time stamp on the story to see when it was last updated.
A man visiting his girlfriend for the holidays after his first semester as a transfer student at UC Berkeley was arrested by Border Patrol agents at an immigration checkpoint in Jamul.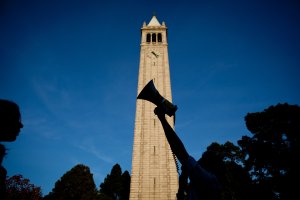 Luis Mora, 20, and his girlfriend Jaleen Udarbe, 21, were on their way home from a party around 10 p.m. on Saturday when they missed a turn and ended up at the checkpoint. Mora has been detained in a temporary holding cell in a Border Patrol station since then.
"Luis Mora was found in violation of his visa condition," said Tekae Michael, a spokeswoman for the Border Patrol in the San Diego sector. "Currently, Luis Mora is listed in DHS custody. This is all the information I have on the subject at this time."
Mora became an unauthorized immigrant after he came to the U.S. from Colombia as a child and overstayed his visa, Udarbe said.
Read the full story on LATimes.com.