This is an archived article and the information in the article may be outdated. Please look at the time stamp on the story to see when it was last updated.
JoAnn Hesson, sick with diabetes for years, was desperate.
After medical bills for a leg amputation and kidney transplant wiped out most of her retirement nest egg, she found that her Social Security and small pension weren't enough to make ends meet.
As the Marine Corps veteran waited for approval for a special pension from the Department of Veterans Affairs, she racked up debt with a series of increasingly pricey online loans.
In May 2015, the Rancho Santa Margarita resident borrowed $5,125 from Anaheim lender LoanMe at the eye-popping annual interest rate of 116%. The following month, she borrowed $2,501 from Ohio firm Cash Central at an even higher APR: 183%.
Read the full story on LATimes.com.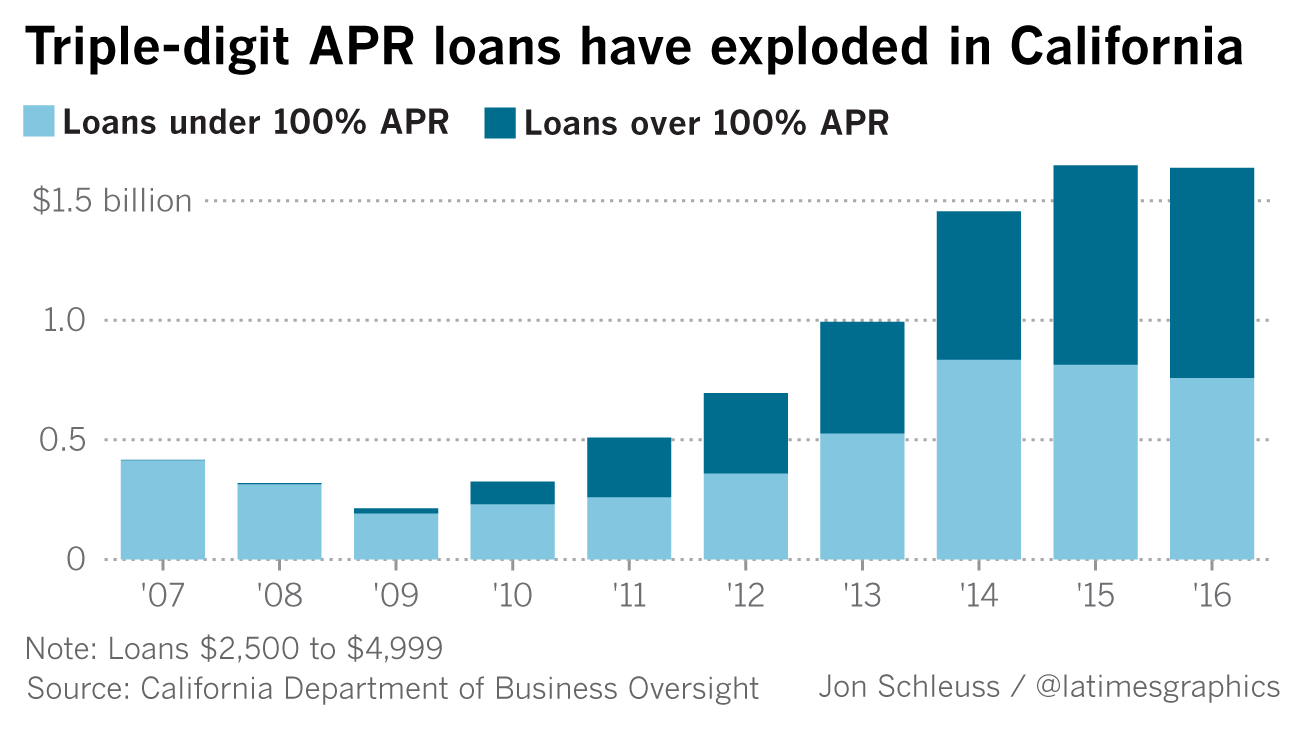 With @jrkoren: Borrow $5,000, repay $42,000 — How super high-interest loans have boomed in California https://t.co/DUB6sTdU9c

— Andrew Khouri (@khouriandrew) January 19, 2018
"The million-dollar question is, is expensive credit better than no credit at all?" – @LisaServon https://t.co/bgIljKRQ7D

— James Rufus Koren (@jrkoren) January 19, 2018