This is an archived article and the information in the article may be outdated. Please look at the time stamp on the story to see when it was last updated.
RIVERSIDE, Calif. (KTLA) — A judge found true on Monday that a 12-year-old boy committed second-degree murder when he shot and killed his white supremacist father.
32-year-old Jeff Hall, a regional leader of the National Socialist Movement, was shot at point-blank range with a .357 Magnum while he slept on the couch in May 2011.
His son, who was 10 at the time, confessed to the murder on videotape.
Prosecutors argued that the boy shot his father to keep him from leaving his step-mother.
They said that the boy's violent tendencies went back to kindergarten, when he stabbed a teacher with a pencil.
The prosecution's case was bolstered by the boy's younger sister, who testified that he told her he was planning to shoot Hall days in advance.
The defense maintained that the boy grew up in an emotionally and physically abusive environment, where he learned that violence and killing were acceptable.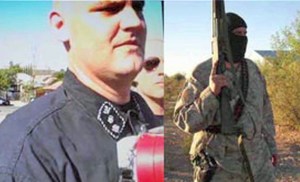 Riverside Superior Court Judge Jean Leonard had to determine whether the boy knew what he was doing and if it was premeditated.
In juvenile court, there is not a "guilty" or "not guilty," but instead findings of "true" or "not true."
In issuing her finding in the case, Leonard acknowledged the boy's history of abuse and neglect, but said, "This was not a naive boy."
Leonard said that the child "knew what he was doing was wrong at the time of the crime," citing statements he made in the first 24 hours after the shooting, before getting an attorney.
Sentencing in the case is scheduled for February 15. The boy, who was tried as a juvenile, faces up to 11 years in juvenile detention. His attorney says he plans to appeal.