This is an archived article and the information in the article may be outdated. Please look at the time stamp on the story to see when it was last updated.
HEMET, Calif. (KTLA) — A man and 2 teenagers were charged Tuesday with murder in the stabbing death of a 16-year-old boy near Hemet.
The suspects — identified as Francisco Zavala Jr., 20, of Hemet; Francisco Siordia, 17, of San Jacinto; and Joseph Venegas, 15, of Hemet are also facing a special circumstance charge of murder during the commission of a robbery.
Zavala faces an additional enhancement alleging he personally used a deadly weapon.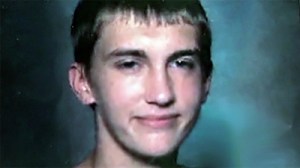 The 3 are accused in the fatal stabbing of Eric Ronald Sargeant Jr.
The 16-year old was stabbed multiple times and left to die near a vacant lot in East Hemet.
Riverside County deputies received a report of a fight around 4:45 p.m. Monday near Acacia Avenue and Cherrywood Drive.
When they arrived, deputies discovered Sargeant Jr. on the ground. He had been stabbed several times.
The teenager was airlifted to the hospital where he died several hours later.
Prosecutors say Seageant was stabbed for refusing to give the suspects his cell phone.