This is an archived article and the information in the article may be outdated. Please look at the time stamp on the story to see when it was last updated.
Hundreds of marijuana plants were found at a home where a 5-year-old boy was killed in an accidental shooting in Riverside County, authorities said Wednesday.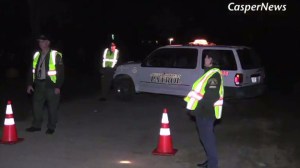 Perris deputies responded at 5:21 p.m. Tuesday to a report of an "accidental shooting" at a residence in the 31000 block of Wolfskill Avenue in the community of Nuevo (map), according to a news release sent out early Wednesday by the Riverside County Sheriff's Department.
When the deputies arrived, they found the deceased boy, who had suffered a gunshot wound, the release said. The boy was inside the home.
About 200 marijuana plants were confiscated after being found at the home, sheriff's Deputy Albert Martinez said Wednesday afternoon.
Homicide investigators had taken over the investigation, which was continuing.
The identity of the boy was being withheld, and no other details were immediately released.
Anyone with information about the incident was encouraged to call Investigator James Campos of the Central Homicide Unit at 951-955-2777, or Investigator Thomas Salisbury of the Perris Station at 951-210-1000.
https://twitter.com/RSOMartinez/status/441223792954601472
KTLA's Melissa Pamer and Jennifer Thang contributed to this article.