This is an archived article and the information in the article may be outdated. Please look at the time stamp on the story to see when it was last updated.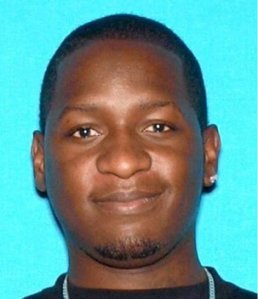 Police asked the public for help Monday in identifying a man who shot and killed a 9-year-old boy, his father and another man in San Bernardino last week.
The victims exited Superior Liquor in the 2900 block of North Del Rosa Avenue about 9:13 p.m. Friday and began walking east, a news release from the San Bernardino Police Department stated.
The gunman, who was waiting outside the store, followed them before approaching and firing several rounds at the victims from behind, according to the news release.
Nine-year-old Travon Williams, his father Travan Lamar Williams, 26, and 25-year-old Samathy Mahan were struck and killed by the gunfire, the Police Department stated.
The motive for the shooting was unknown, but investigators believe Mahan, a documented gang member and a recently paroled felon, was the intended target.
Police released surveillance images in hopes of identifying the gunman, who fled the scene on foot.
Anyone with information was asked to contact Detective Granado at 909-953-4675 or Sgt. Sullivan at 909-384-5663.