This is an archived article and the information in the article may be outdated. Please look at the time stamp on the story to see when it was last updated.
A 13-year-old boy was punched, dragged and sexually assaulted by a man in a Boyle Heights church earlier this month, according to the Los Angeles Police Department.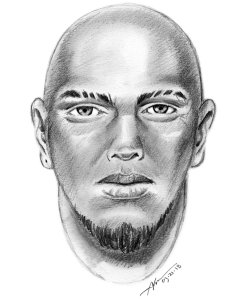 The incident occurred about 3:30 p.m. March 17 after an event at a church in the 1700 block of Cesar E. Chavez Avenue. Police later said the assailant may be a construction worker in the local area.
The boy apparently used an upstairs bathroom when a man punched him in the face and knocked him to the ground, the LAPD said in a news release.
The man then dragged the victim out of the bathroom and tried to put him in a storage room. The boy lost consciousness as the assailant tried to rip his shirt.
The boy was found unconscious in a stairwell of the church and when he woke up he "complained of pain to his rectum," the LAPD said.
The man was not found in the area.
The church, later identified as White Memorial Church for Seventh-Day Adventists, did not reply to KTLA requests for comment.
He was described as being black, bald or with a shaved head, with a beard and light-colored eyes.
He was seen wearing a yellow long sleeve shirt, light blue jeans with designer tears, red Timberland boots with tan soles.
Anyone with information about the incident can call Detective Sandra Lopez at 323-342-8997.