This is an archived article and the information in the article may be outdated. Please look at the time stamp on the story to see when it was last updated.
A 12-year-old boy rode an electric Razor scooter he had just received for Christmas into the path of an oncoming car and was fatally struck in the Upland area on Friday, authorities said.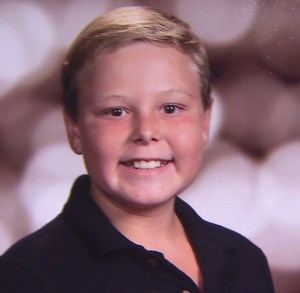 The boy was riding near his home on 24th Street near Euclid Avenue (map) when he was hit, according to Officer Tammi Calderwood of the California Highway Patrol's Ontario office, which was investigating.
The child, identified by his father as Roman Martinez, was airlifted to Loma Linda University Medical Center but died, according to a CHP collision report.
"The juvenile rode out of the driveway directly into the path of the oncoming Honda," the CHP report stated. The driver "applied her brakes but was unable to stop prior to colliding with the juvenile."
Roman was wearing a helmet and riding a scooter he had just received the previous day as a Christmas present, his father Roland Martinez said.
"He had a real good sense of adventure," his godmother Kathy Barnes told KTLA. "He was just a really good kid. He was never sad, always happy."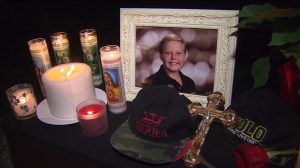 The crash, which occurred just before noon in the unincorporated community of San Antonio Heights north of Upland, was not a hit-and-run and the driver was not taken into custody, Calderwood said.
The 30-year-old female motorist was driving a 1998 Honda Civic, the report stated.
"I just think people need to be a little more mindful, especially in neighborhoods," Barnes said. "This is a neighborhood. Kids live here."
CHP handles traffic collision in unincorporated areas of San Bernardino County, an agency spokesman said.
KTLA's Feven Kiflegiorgis contributed to this article.
More video: