This is an archived article and the information in the article may be outdated. Please look at the time stamp on the story to see when it was last updated.
An investigation is underway into allegations of child abuse against Brad Pitt, a source within the Los Angeles County Department of Children and Family Services confirmed to KTLA Thursday, and the case has been handed over to the FBI.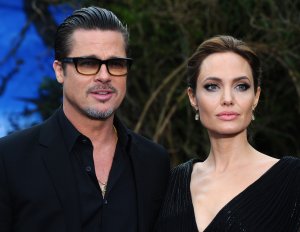 The incident that prompted the investigation, first reported by TMZ, occurred while Pitt and wife Angelina Jolie were traveling on a private jet with their children on Sept. 14, said TMZ founder Harvey Levin.
"The allegation goes this way. That he got wasted on the plane and then went nuts," Levin said during an interview on KTLA Thursday.
Jolie separated from Pitt the day after the incident and has  filed for divorce.
Pitt was allegedly screaming and getting physical with the kids, according to the TMZ report. Witnesses said he continued his rants on the tarmac, and tried leaving in one of the fuel trucks.
After the plane landed, someone who witnessed the situation anonymously reported the incident to the Department of Children and Family Services, according to TMZ.
"DCFS went out. They've spoken to Brad. They've spoken to Angelina. They're going to speak to the kids," Levin said. "This kind of a thing routinely gets sent over to LAPD by DCFS because that's the protocol whenever there's any allegation of child abuse."
Many of the details regarding the incident and subsequent investigation were also confirmed on the People.com website.
Officer Jenny Houser with the Los Angeles Police Department's Media Relations Section said Thursday that the LAPD Child Abuse Unit had not open investigation on Pitt or Jolie. A source within the Department of Children and Family Services confirmed to KTLA that DCFS was investigating and said that LAPD was aware of the investigation.
Later in the day, LAPD Officer Tony Im confirmed that the case was "at the FBI" and was not being handled by Los Angeles police.
Levin told KTLA that TMZ had purposefully not reported the location of the alleged incident.
"I have reason to believe this happened out of state," Levin said.
The person who called Los Angeles County child protection authorities did so presumably because the couple live in that jurisdiction, he said.
A source close to Pitt spoke with TMZ about the allegations.
"He takes the matter very seriously and says he did not commit any abuse of his children," the source told TMZ. "It's unfortunate that people involved are continuing to present him in the worst possible light."
KTLA's Alberto Mendez and Melissa Pamer contributed to this report.