This is an archived article and the information in the article may be outdated. Please look at the time stamp on the story to see when it was last updated.
Two men charged with severely beating San Francisco Giants fan Bryan Stow at Dodger Stadium on Opening Day 2011 are due back in court Thursday, and several law enforcement sources said guilty pleas are possible.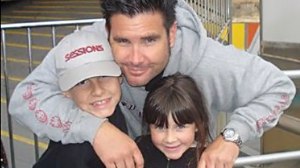 Marvin Norwood, 30, and Louie Sanchez, 31, face charges of mayhem, assault and battery, and inflicting great bodily injury in the beating of Stow, a 44-year-old father of two.
The March 31 attack left Stow, a Northern California paramedic, with serious head trauma and a permanent disability that means he will need care for the rest of his life.
The incident drew national attention and calls for police, city officials and the Dodgers to tighten stadium security and better protect fans. Stow was attacked as he and three other Giants fans, all Bay Area paramedics, walked through the parking lot after the Dodger win. Witnesses at a preliminary hearing last year described boorish, drunken and profane behavior directed against Giants fans by Sanchez.
Click here to read the full story at LATimes.com.