This is an archived article and the information in the article may be outdated. Please look at the time stamp on the story to see when it was last updated.
A 24-year-old Burbank man pleaded no contest Friday to hitting a 78-year-old shopper at Costco after the victim complained about how many Nutella samples the defendant had taken.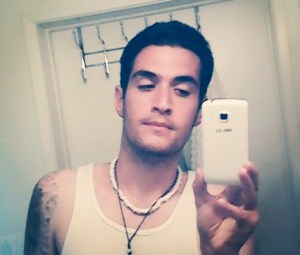 Derrick Gharabighi, who has an extensive criminal history, entered his plea to one count of elder abuse, according to a news release from the Los Angeles County District Attorney's Office.
The incident occurred last month at the Costco located at 1051 W. Burbank Blvd.
"Gharabighi was at a warehouse store in Burbank when he walked up to get a Nutella waffle sample," a news release from the DA's office stated. "When the elderly victim reached out, Gharabighi took all of them."
When the victim said he wanted a sample and told Gharabighi not to take so many, Gharabighi punched the older man in the face, the release said.
"It's a shame that it had to come to this over a Nutella sample," said Burbank Police Department Sgt. Claudio Losacco. "It's a tragic situation where someone in their 70s, almost 80 years old, is faced with something like this."
The punch left the victim with facial swelling and a significant cut above the left eye, Losacco said.
The victim was taken a nearby hospital where he was treated for his injuries and released.
Gharabighi faces up to two years in prison when he is sentenced.