This is an archived article and the information in the article may be outdated. Please look at the time stamp on the story to see when it was last updated.
Actor Paul Walker's longtime friend and manager Matt Luber said Wednesday that he lost years of cherished videos, voice mails and photographs of the late actor during a burglary at his Hollywood management offices on the 1-year anniversary of the "Fast and Furious" star's death.
The mementos were stored on Luber's computer and backed-up on a hard-drive, both of which were taken by the thieves. In fact, the two women who were caught on surveillance video took every computer, hard-drive and printer in the building.
The security video showed the two women entering the office building a few minutes after 6 a.m. on Nov. 30, right after the security guard got off work.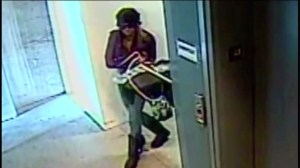 "She waits at the elevator, then she goes up the stairs," Luber said. "She comes back down with one computer. Then they disappear for about an hour,  probably waiting to see if an alarm goes off."
The women then returned with a large suitcase.
"They go up, they change their outfits upstairs," Luber said.  "And they come down with a huge suitcase full of computers."
The 40-year-old actor died in a fiery crash while riding in his friend, Roger Rodas' Porsche in Santa Clarita on Nov. 30, 2013.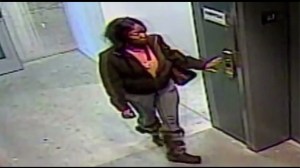 Investigators determined the car was traveling between 80 and 93 miles an hour when it crashed, killing both men.
Luber described Walker's death as the worst thing that ever happened to him.
Now, he hopes the thieves will find it in their hearts to return the stolen mementos.
"Give me back my hard drive," Luber said. "Give me back my pictures. Put it in the mail anonymously. Drop if off with the security guards."
Anyone with information about the break-in or the women on the surveillance video were urged to call a special hotline number, 1-866-370-2019 ext. 100.
A reward was being offered.