This is an archived article and the information in the article may be outdated. Please look at the time stamp on the story to see when it was last updated.
A school bus driver was sentenced Monday to two years in prison for the death of a 19-year-old special needs student, who was left on a parked school bus for several hours on a hot summer day, the Los Angeles County District Attorney's Office reported.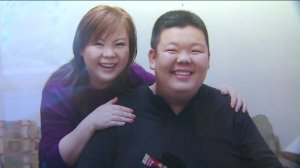 Armando Abel Ramirez, 37, of Rialto, pleaded guilty to one felony count of dependent adult abuse resulting in the death of Hun Jun "Paul" Lee on Jan. 6, 2017, the District Attorney's Office reported.
Lee, a Sierra Adult School student, was found laying on the floor of the parked bus on Sept. 11, 2015. All of the windows were closed and the temperature was 96 degrees the day he died on the school bus, prosecutors said.
An investigation into Lee's death revealed the teenager could not communicate verbally and needed special care.
Ramirez was a substitute driver for Lee's bus and was working a split shift on the day of Lee's death, prosecutors said.
He told authorities he believed Lee had gotten off the bus to go to school in the morning.
Prosecutors said Ramirez did not walk to the back of the bus and did not look over his shoulder to make sure no one was left in the bus before the end of his morning shift.
Ramirez parked the bus in the yard and left. When he returned hours later for the second part of his shift, Ramirez was notified by a dispatcher that Lee was missing.
Ramirez went to his bus and at that point found Lee unresponsive inside and called for help.