This is an archived article and the information in the article may be outdated. Please look at the time stamp on the story to see when it was last updated.
LOS ANGELES (KTLA) — Cell phone video surfaced Tuesday of a retired LAPD officer and an attorney throwing punches at each other in an apparent case of road rage.
Both drivers had exited the San Diego (405) Freeway and were stopped at a red light on Burbank Boulevard when the confrontation occurred, according to Jessica Breuer, who shot the video from her car Monday morning.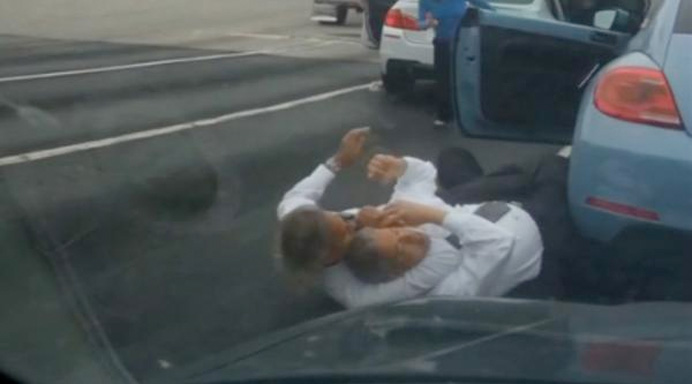 Attorney Randalf Kincaid got out of his Volkswagen Beetle, approached the retired officer's BMW and hit the man, Breuer said.
The retired officer then went after Kincaid, subduing him and bringing him to the ground.
The retired officer placed Kincaid under citizen's arrest and detained him until police arrived.
Kincaid was taken in on suspicion of battery.