This is an archived article and the information in the article may be outdated. Please look at the time stamp on the story to see when it was last updated.
The cab driver picked up the three men outside a restaurant in Garden Grove about 9:30 p.m., around the time that panicked Orange County Sheriff's officials realized they had a jailbreak on their hands.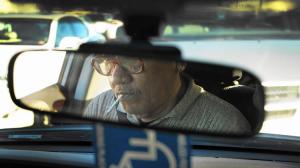 The driver, Long Hoang Ma, 71, had received a phone call on Jan. 22 summoning him to the location. This was not unusual; he advertised in the Vietnamese-language papers.
He picked up three passengers. Authorities — who identified the men as Hossein Nayeri, 37, Bac Duong, 43, and Jonathan Tieu, 20 — say the three had rappelled from the roof of the nearby county jail in Santa Ana, where they were awaiting trial on charges of violent felonies.
For the next week, Ma said, he was their captive. They chain-smoked together in a tiny motel room. He slept beside them. He accompanied them across the state. He listened to them argue about whether to kill him. He wondered whether he would survive.
Click here to read the full story on LATimes.com.