This is an archived article and the information in the article may be outdated. Please look at the time stamp on the story to see when it was last updated.
More than 100 firearms, including modified assault rifles, were recovered at the home of the Los Angeles police officer accused of having sex with an underage member of the department's long-hailed cadet program, law enforcement sources told The Times on Friday.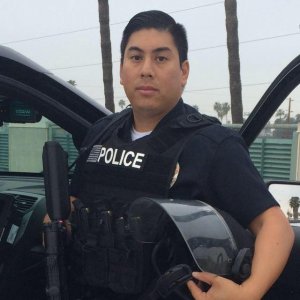 The weapons were recovered during a search of Officer Robert Cain's Rancho Cucamonga home on Thursday, according to three law enforcement sources who requested anonymity because they were not authorized to discuss the case.
Some of the weapons were described as "assault rifles," according to the sources. Two of the sources said a grenade launcher and grenades were recovered, but the devices were either dysfunctional or inert.
LAPD investigators are trying to determine if any of the weapons are illegal in California, according to two of the sources.
Read the full story on LATimes.com.