This is an archived article and the information in the article may be outdated. Please look at the time stamp on the story to see when it was last updated.
Orville Fleming and Sarah Douglas' background doesn't leave a lot to the imagination – escort services, and alleged sex tape with several Cal Fire firefighters, paint a colorful picture of the couple's past.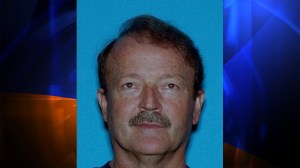 "She was involved with a website, she had a profile on the website and was an escort on the website in her past, and we know that's how she me him," Sacramento County Sheriff's spokesperson Lisa Bowman said.
MyRedBook is a website that advertises women for escort services, massage parlors, fetishes, strip clubs and other x-rated services. That's allegedly how Cal Fire Battalion Chief Fleming met Douglas, 26, two years ago.
Fleming has been on the run since last week, after Douglas was found brutally stabbed to death in her Sacramento home. Fleming is the only suspect. Detectives believe someone else he met on the website could have helped him escape the area, and could still be hiding him.
"We are giving the person the benefit of the doubt. Again, it's information about where he is. This person is responsible, we believe, for the murder of another individual and it's not just a murder. It was a very brutal and violent attack," Sgt. Bowman said. "No matter what her history is, no matter what people believe about her, she was violently murdered."
If the person helping Fleming hide doesn't come forward soon, authorities say they could soon find themselves in a world of legal trouble.
"If we find out from this point on that somebody is harboring him, assisting him to avoid prosecution or capture, then we will ask the District Attorney's Office for criminal charges," Bowman said.
Detectives say it doesn't appear Douglas was active in the escort world in the past two years after hooking up with Fleming. Her MyRedBook account was created in 2011.
Authorities are aware of a reported sex tape made at the Cal Fire Ione Training Station where Fleming worked. It reportedly showed Douglas having sex with Fleming and several other firefighters, on Cal Fire trucks.
If you know where Fleming is hiding you are urged to call the Sacramento County Sheriff's Department.