This is an archived article and the information in the article may be outdated. Please look at the time stamp on the story to see when it was last updated.
California Lutheran University is mourning the loss of recent graduate, Justin Meek, who was among the 13 victims of a deadly mass shooting Wednesday night at the Borderline Bar & Grill in Thousand Oaks Wednesday.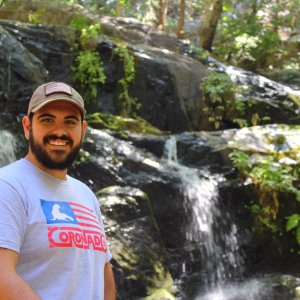 Meek, 23, was among hundreds of people inside the bar when the suspected gunman, identified as 28-year-old Ian David Long, barged in and opened fire during "College Country Night."
Many of the witnesses were believed to be college students from Cal Lutheran, and nearby schools including Pepperdine University, Moorpark College and California State University Channel Islands.
A Ventura County Sheriff's sergeant, a Pepperdine student and a young man who wanted to enlist in the Army were also among those killed.
University officials said Meek was a recent graduate who was at the bar, which is located just a few miles from the university's campus. He worked on campus in the Veterans Resource Office.
"Meek heroically saved lives in the incident," officials from California Lutheran University said in a news release Thursday morning.
Classes were cancelled Thursday and Friday for Cal Lutheran's more than 4,000 students. Students gathered at Samuelson Chapel to mourn together and a Catholic Rosary and an additional university gathering were scheduled for 6 and 7:30 p.m. Thursday.
"Cal Lutheran wraps its arms around the Meek Family and other families, and around every member of this community of caring," the university statement read.
Nick Steinwender, student body president at Cal Lutheran, spoke to KTLA outside of the chapel were many students gathered to talk and pray.
"Those that were there,  it was chaos. Just talking with them afterward, it was stress and anxiety and just the whole experience was just overwhelming," Steinwender said.
"It's going to be a very somber day," Steinwender said. "It just feels like it's an attack on our community. You know, I think it's going to be something that we're going to have to come together and move past."
KTLA spoke to Santos, a Cal Lutheran student, who was at the bar by himself, when the gunfire started.
"This guy just started shooting and I freaked out. I am disabled, I could not runaway," Santos told KTLA. "I just stayed on the ground. I believe in God so I just prayed that I wouldn't get shot. I did not move at all."
Santos said he watched as people screamed, cried and tried to escape harm's way. He said he just laid on the floor and was rescued about 25 minutes later by SWAT officers.
To help students process their grief, counselors at Cal Lutheran University were offering counseling services and moral support to students and the university's community.
Prior to the mass shooting,  students at Cal Lutheran University were working on a play about school shootings inspired by Colorado's 1999 Columbine High School massacre.
"Columbinus" was slated to begin tonight at 8 p.m. and continue with showings through Sunday, Nov. 18. It's unclear if the play will go on in the wake of Wednesday's shooting at Borderline Bar & Grill.
https://twitter.com/CalLutheran/status/1060588114186391553/photo/1